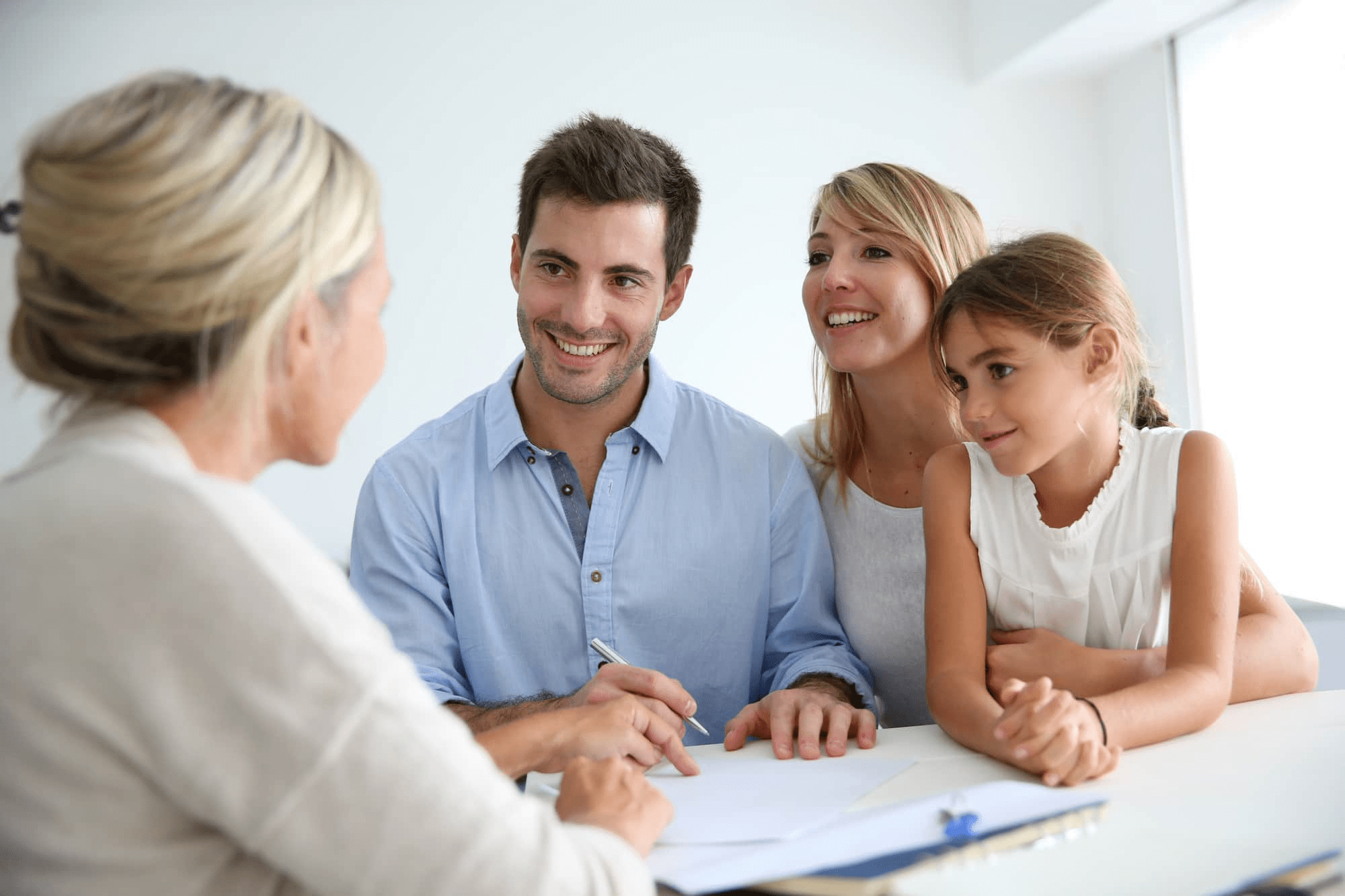 In tough times, most people are looking to cut costs any way they can. And in a home purchase, who wouldn't want to save that extra 3 percent — an extra $3,000 per $100,000 of the sale price? That's typically what buyer's agents make on real estate transactions, and most experts think it's money well spent.
It's true that anyone can shop for a house, and even get a peek inside, without formally signing on with a real estate agent. But unless you have time to make home shopping a part-time job, an agent might be able to match you with the perfect property much faster.
Say you want a swimming pool. Or don't want a swimming pool. Or maybe you want a fenced-in yard for the dog or a basement playroom for the kids. If you're looking for something specific, a real estate agent is the person whose job it is to know if there's a house out there to fit your needs, and he or she will hold your hand through the deal to boot. Here's some of the top benefits of using an agent to buy a home.
Ethical Consideration
Though not all real estate agents are members of the National Association of Realtors (NAR), those who do join the group agree to abide by a code of ethics. That code essentially stipulates that Realtors deal with all parties of a transaction honestly.
Under the code, the Realtor is obligated to put the clients' interests ahead of his own. He or she is also required to make full disclosure about the problems with a property and be truthful in advertising.
Pricing Expertise
Most real estate agents can set a price on a home the minute they walk through the door. If they have a lot of experience in a market, they know how well a neighborhood holds its value, too.
While anyone can spend a few minutes online and pull information on sales of comparable houses, real estate agents have the experience to know whether a specific house is overpriced or underpriced. In the best-case scenario, an agent will have such a good idea of what you're looking for that she won't even waste your time touring houses that won't work.
Not only can agents provide all the data on local home sales that you want to see, but they can also bring assets to the deal that come from years of watching waves of transactions in the neighborhood.
Requesting Repairs
Often, the touchiest part of a real estate purchase involves the delicate dance of requesting repairs. A real estate agent will be able to identify trouble that you may not see, as well as recommend a good independent home inspector who will provide a detailed report on problems with the house.
These reports can be dozens of pages long. Within all those pages, some problems are important and others aren't. If the house is in reasonably good condition, requests for repairs can make or break a deal. The agent will have a good sense of what's reasonable to request and what's excessive.
Finding Available Homes
Though most homes for sale are widely available for buyers to assess on websites, in some cases, sellers don't want the fact that they're selling to be widely publicized. In those cases, only the real estate agents know the houses are for sale.
Sometimes health problems, financial problems or divorce factor into the need for privacy. Or sometimes, people don't want the sale advertised during the holidays. Either way, working with a real estate agent gives you access to homes you might otherwise miss seeing.
Tackling The Paperwork
If you've ever bought a house, you've probably dedicated a full shelf somewhere to the documents that were involved in the transaction. These probably include the written offer, the written and signed counteroffer, the little details (like specific repairs) and what exactly was and was not included in the sale. The paperwork can be tiresome.
This is when a good real estate agent can save the day. Often, these offers and counteroffers are limited by a time frame. The agents are armed with many tools to react quickly, accurately, and effectively on your behalf.
The odds of missing something, not initialing a margin or not checking a box, can drop substantially when you're working with someone who knows the paperwork inside and out.
Unemotional Negotiation
As levelheaded as you think you are, when you're fighting with a seller over adding a hose to the dishwasher because the water drains on the floor, it's easy to lose your cool. Having an agent write the requests objectively and forward them to the seller saves you the trouble of getting overly emotional about the deal.
Say the seller won't budge on the dishwasher hose and you want to adjust your offer. The agent can handle that part calmly, too. Experts advise that you let the agent take the heat in difficult negotiations.
The best way to make a deal is to look for the positive part of every offer and counteroffer, and never let the other party see you make a sour face. Often, the most effective way to do that is to present the face that's doing business — not your own.
Code Expertise
If you want to buy a charming little house near a business district and turn the front parlor into a candle store, you need to know if the city will allow it. Typically, an experienced real estate agent is familiar enough with local zoning ordinances to make sure you don't buy the wrong house.
By the same token, if you want to build a fence in the backyard or add a bedroom, an agent should be able to make sure you're buying a property where the city allows it. Also, some cities may require expensive upgrades on older properties when they sell. For example, if a house isn't connected to the city's sewer system and a buyer will be required to spend tens of thousands of dollars to connect the property, the real estate agent will make sure that requirement is disclosed before the deal goes very far.
Thorough Record Keeping
Although real estate agents aren't lawyers they can serve as good resources years after a deal is closed. In some states, licensed agents are required to keep full files of all documents in all transactions for several years.
While you may (and should) keep files yourself, you can count on your agent to keep that information organized and safeguarded should trouble crop up with the property in years to come. You'll also be able to contact your agent at any time in the coming years should you have questions about the property yourself.
Avoiding Closing Problems
When a sale nears closing, all kind of pitfalls can kill the deal in the final hours. A real estate agent knows to watch for trouble before it's too late.
For example, the title of the house may not be clear — some long-lost relative might be listed on the title who hasn't signed off on the sale. Or maybe the lender is causing a problem by not meeting the timeline on financing. Real estate agents are used to dealing with these types of issues and can work through almost any challenge that arises.
Testimonials
" As a first time homebuyer, Nan made the home buying process seamless! She is so passionate about helping others become homeowners and advocates for you every step of the way. As I had questions and would reach out, Nan was always very responsive and provided great insight. I definitely recommend working with her! "
- Arnot Family
" My husband and I just bought our first home in Portland, and we wouldn't have ended up with the home we wanted and love so much, if it weren't for Nan! She worked tirelessly to find numerous homes that met our wants and needs, and checked all of our must have boxes. When it came time to view the homes, she was thorough and patient and was sure not to skip a beat in paying closer attention to detail than we did; thanks to her experience and knowledge. When we finally found the home that we loved and knew was the perfect fit, she really went to bat for us. There were several other offers for this home, and I know that if we didn't have Nan representing us, and working as hard as she did for us, as quickly and efficiently as she did - we would not have been able to call this house our home. When it came time to process all of the paperwork, and negotiations, everything was smooth and painless. The entire process made me wonder why I had always thought that buying a home would be so much more work. Nan truly cares about her clients and never ceased to go above and beyond for us. Thank you Nan for making our dreams a reality. "
- Landa Family
" We absolutely loved working with Nan, such a great home buying experience!! "
- Taggart Family
" Nan is an amazing agent and person. She puts her whole heart into what she does & truly cares about taking care of people. She is knowledgeable and caring. Dedicated to her clients and all about walking them through each step of the process. You can count on her to be honest and transparent. She is a great negotiator & always has your best interest in mind. If you are looking for an amazing agent, choose Nan! She will work very hard for you & make you laugh! "
- Papp Family
" I recently had the pleasure of working with Nan Kuhn as my real estate agent, and I cannot express enough how grateful I am for her outstanding service. Nan went above and beyond my expectations, demonstrating unparalleled dedication, care, and a level of activity that truly set her apart in the industry. From our initial meeting, Nan exhibited a genuine interest in understanding my unique needs and preferences. Her caring and attentive approach immediately put me at ease, creating a sense of trust and confidence in her abilities. Throughout the entire process, Nan consistently demonstrated a deep understanding of the real estate market, providing valuable insights and guidance that proved to be instrumental in making informed decisions. What truly sets Nan apart is her unparalleled level of activity and commitment to her clients. She was always proactive in seeking out potential properties that aligned with my criteria, ensuring that no opportunity was missed. Nan's responsiveness was truly impressive; she promptly addressed any questions or concerns I had, keeping me well-informed at every stage of the process. Her tireless work ethic and dedication to her clients set a new standard for real estate professionals. In addition to her exceptional work ethic, Nan Kuhn went the extra mile in various aspects of the home-buying process. Whether it was coordinating inspections, negotiating with sellers, or providing support during the closing process, Nan consistently demonstrated her commitment to ensuring a smooth and stress-free experience for her clients. In conclusion, I wholeheartedly recommend Nan Kuhn to anyone in search of a top-notch real estate agent. Her caring nature, proactive approach, and unwavering commitment to client satisfaction make her an invaluable asset in the real estate industry. Nan's passion for her work and her clients is truly commendable, and I am grateful to have had the opportunity to work with such an exceptional professional. "
- A Tatar
" Buying a home in this market is challenging and can be an emotional roller coaster. I'm so grateful we found Nan to help us navigate through it all. She's personable, approachable, and extremely knowledgeable about the local real estate game. Not only was she ridiculously generous with her time ( mornings, nights, and Weekends) addressing all my questions and concerns, but went way above her job description to get us into our dream home. Wether it was cramming 20+ showing in 3 days( due to our availability and time frame) or finding a better Mortgage company (shout out to Directors Mortgage!) when our current one was dragging their feet and just not having our best interest in mind. She had our back!! And we could not be more happy with our HOME, the experience and the whole team Nan put together for us! I will definitely be using her services again and highly recommend her to anyone. "
- OHalloran Family
" My house had been sitting on the market for a while with another realtor - this was unusual given that it was a well-maintained house, in a sought after location, and in a very hot market. The main (and only) challenge that potential buyers brought up was the number of stairs leading up to the main floor. Week after week, month after month, I pleaded with my realtor for strategies to sell the house. The only one she had was to lower the sale price. After several reductions and still no sale, I replaced my realtor and hired Nan. She took the staging up a notch, making it much cozier so families could easily envision having their family there. She also staged the back deck so that it was very inviting. Nan also took the initiative to heavily market the re-listing of my home - door to door knocking, email blasts, online bulletin boards, and even flyers at the local weekly Thursday night events. Within the first weekend of the house being live on the market again, we had good foot traffic and the focus shifted away from the problematic stairs to the warm and inviting home. Buyers saw how they could live in the home and they loved it. We got an offer and Nan orchestrated the whole process so flawlessly, even in the face of other challenges that came our way. She worked well with the buyers' realtor, and she went above and beyond to help me in the sale process. What I love the most about Nan is how much she truly cares about her clients and how invested she is in getting the best outcome for you. I would highly recommend Nan and would definitely hire her again! "
- Sison Family
" Nan was very much a professional and great communicator throughout transaction. I highly recommend her to anyone looking to buy or sell. Also, if you're an agent outside the area and have a client in Nan's territory, she is a great referral partner. "
- J Hawkins
" Nan is a great communicator. She made the process simple and guided us every step of the way, which was necessary as first time home buyers. She was a joy to work with and were very grateful for her! "
- Alexander Family
" Nan helped me and my wife find our perfect first home! We needed someone that was understanding, knowledgeable and always willing to put us first. Nan checked all of these boxes and then some, she always had our best interest top of mind and was always willing to squeeze in showings on a last minute notice! She was very flexible to our busy work schedules and understanding to the needs we had in a home. We would not be in as nice of a home with the ease that we had without Nan's professionalism and knowledge! Couldn't have done it without her or with anyone else. "
- Hilts Family
" Buying a home can be a daunting experience. Buying a home while living thousands of miles away and not being able to travel to view the homes in person is extremely challenging. We feel so fortunate to have had Nan Kuhn to work with as our agent for our recent out of state home purchase. Nan acted in our best interest throughout the entire real estate transaction. She found homes for us that met our needs and preferences by taking the time to get to know us. Nan met with us regularly to video conference and discuss our next step. We felt we could trust her because of the time and effort she spent listening to our concerns. Nan kept the ball rolling during our busy schedules with texts and emails. Her communication was always prompt and we could rely on her to quickly attend showings and share her findings. The market we purchased in was especially difficult with listings not staying on the market for very long at all AND with most homes selling for more than asking price. Nan was creative in helping our offers look attractive and clean to potential sellers. We knew she was busy, but Nan always respected us like valuable clients. Nan was always virtually by our side working to make our house purchase as simple and successful as possible. The best part about working with Nan was that she was always more focused on answering our questions, giving us good advice, and patiently finding homes that met our needs than she was on closing a deal. She assisted us in negotiations, inspections, and recommended professionals for services we needed or quick estimates. Nan was involved in all the details including communicating with our loan/title/and closing processes. She was truly a lifesaver and we have a special place for her in our Oregon loving hearts. We have moved and purchased homes all across the country and we know how important it is to have an agent that possesses the skills to professionally handle relocations. We highly recommend Nan to anyone for their real estate needs. "
- Nugent Family
" Nan is amazing! She really wants to ensure you find the home you will be most happy with and goes above and beyond in terms of service. Most of all, she really wants everyone to come out of the transaction a winner. It's nice to work with someone who remembers the people involved and not just the transaction. Nan also ended up finding the home we purchased before we did, and we were pretty on top of checking all the listing sites. If you work with Nan you will know she's on it! She also provided us with solid recommendations for getting some additional work done on our new home. "
- Loveless Family
" My husband and I had a great experience working with Nan. She has some serious hustle and will work extremely hard to make sure you find your dream home. We highly recommend her for anyone looking to buy a home! "
- LeGrand Family
" Nan sold our home in March 2021; and helped us buy a home in April 2021, and we couldn't be more pleased. She is professional, really on top of everything and makes it her mission to sell your home. She was ALWAYS responsive to our texts, phone calls and emails and made the process easy. She also added extra touches of printing up signs to display around our home pointing out features. We. sold our home in one weekend and were very happy with Nan. Would highly recommend her as someone who truly cares, wants the best outcome for all parties involved, honest, professional and able to explain the process thoroughly. "
- Carson Family
" Through this whole process Nan has gone above and beyond in every aspect. She even helped move. This was not a typical sale since the first two offers fell through so it has been a long haul. Nan did much leg work for us since we were out of town for much of the time. We can't thank her enough for her diligence. "
- Larson-Nobel Family
" Nan is a wonderful Agent, she went over and above to help us find our first flip home, when it was complete she also helped us sell and stage the home! She sold our home in less then 3 weeks! "
- Valenzuela Family
" What a wonderful experience I had working with Nan. The process was so easy I gave Nan a few idea on what I wanted and where and she helped me find my dream home. I could not be happier! If you want someone that is in your corner this is the Realtor for you! Nan made sure that I was kept in the loop all through out the process and ensured that the sellers lived up the word. "
- Peterson Family
" We used Nan as our Real Estate agent when we bought our first house last July. Nan is super responsive, honest, and thorough. We enjoyed her sense of humor and her walking us through every step of the process. With her guidance, buying our first home was a painless and fun experience! "
- Eveland Family
" We had an exceptional experience with Nan during the process of purchasing our first home. Her expertise, professionalism, and dedication made the entire journey smooth and stress-free. She listened to our needs, provided valuable insights, and guided us every step of the way. Nan's attention to detail, excellent communication, and negotiation skills were truly impressive. We are grateful for her commitment to ensuring we found the perfect home. Five stars without a doubt! "
- A. Biniyaz
" With Nan's help and experience our house selling process ran smoothly. She works hard for her clients and is always available to help with all of the problems that come up when selling your property. Not only finding answers but also finding solutions. She is amazing and I would work with her again. "
- Joni Bome
" Nan is Highly Knowledgeable of the Portland - Metro Market. Extremely responsive to clients / all parties involved in the home buying transaction. Skilled negotiator for her clients and most importantly makes the home buying processes seamless / enjoyable for her clients. "
- Irwin Group
" Nan has sold 2 houses for us and also found our dream home all within 4 months. She did so much extra leg work for us since we were out of state while the purchase of our home was in progress. She even helped pack boxes. She is not only our realtor but now a friend also. "
- Larson Family
" Nan is a very nice person and worked hard for us. She facilitated the purchase of our current home. "
- L Santaularia
" Nan is amazing! When I stumbled upon a home that captured my heart, I reached out to Nan for her expertise. She promptly connected me with a mortgage specialist to secure pre-approval and maintained swift communication with the selling agent. Nan's proactivity meant that we were able to submit an offer without delay. Throughout the entire process, she stood by my side, ensuring that I was fully informed and at ease with every decision. Her negotiation skills shone when it came down to securing the specifics that mattered most to me. I cannot emphasize enough how grateful I am to have had Nan by my side during this journey. Her unique combination of kindness, patience, and extensive knowledge really sets her apart. I wholeheartedly recommend her to all potential homebuyers. She truly is a gem in the world of real estate. "
- Curtis Family
" Nan was great to work with. She really was our eyes & ears, as most of our home purchase was accomplished long distance. Her quick response & video taping skills were a big help! Nan was fun to work with & willing to go out of her way to answer any questions we had. "
- Moerkerke Family
Previous
Next