Benefits of Using an Agent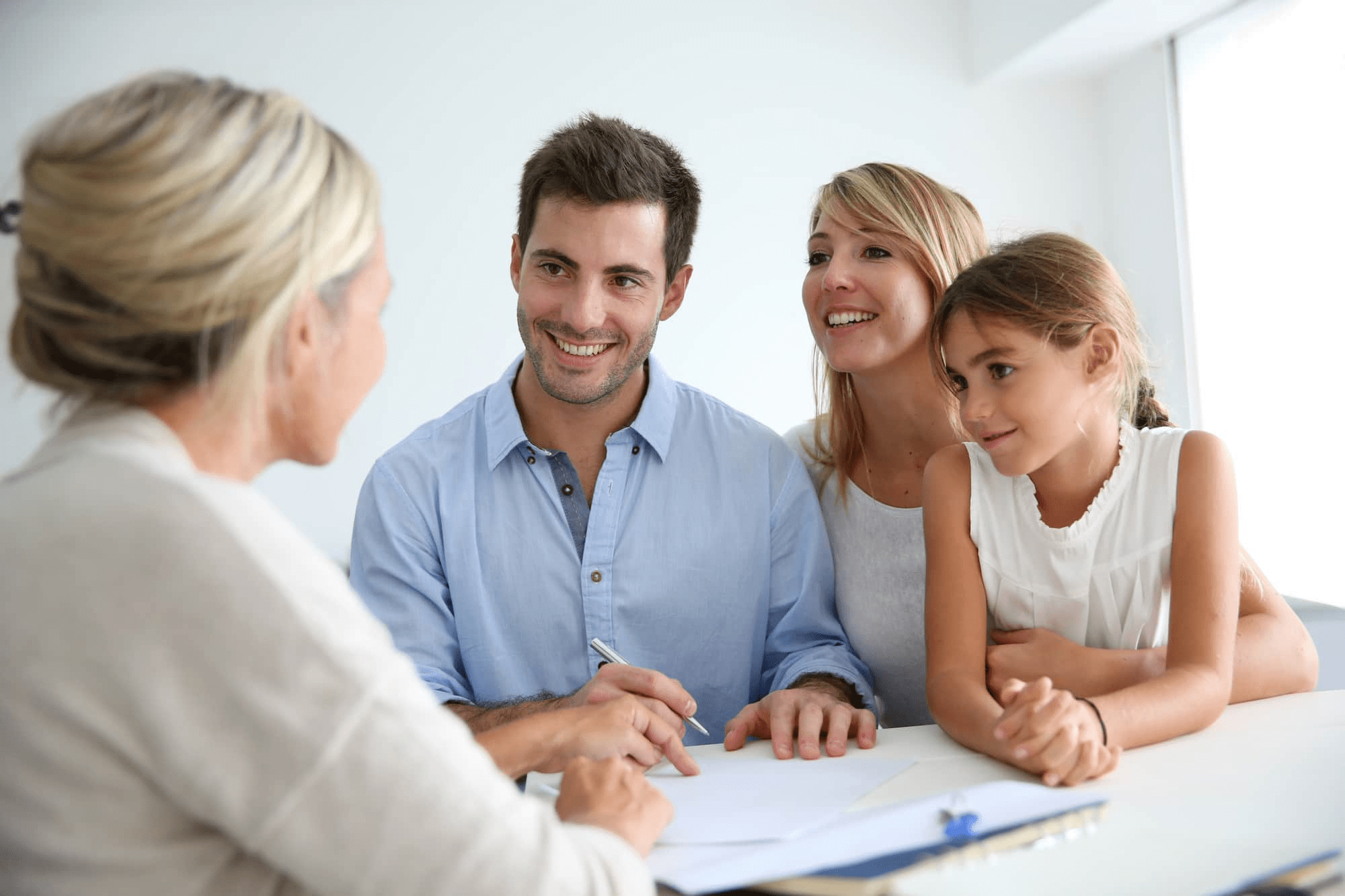 If you're thinking of selling your home; your mind may be swirling with questions about the process. While it may be tempting to try selling your home on your own, there are many reasons why you may want to consider working with a professional real estate agent. Here are just a few of those reasons:
Real estate agents can help price your home to sell.
Generally, as the seller, your primary goal is to sell your home as quickly as possible at the best price, so you can move on to your next place. However, a significant factor in making a quick sale is ensuring your house is appropriately priced for the market. As the homeowner, it's easy to think you know what your home is worth, but there's likely a bit of subjectivity that goes into your estimate.
A real estate agent has a more fact-based process that involves pulling comparable recent home sales within a specified radius and reviewing your home against these to determine a fair asking price. If he or she is a professional with no emotional attachment to or biases against your home, your real estate agent can guide you in setting a competitive price that makes sense for the real estate market in your area.
They have home selling expertise.
Whether you've sold a home in the past or this is your first time, working with a real estate agent can help you gain home selling knowledge that only an expert can provide. That's not to say tackling the process on your own is impossible. However, since a real estate transaction is likely one of the largest financial transactions you'll ever make,1 it makes sense to leave the ins and outs to a professional to help ensure all goes smoothly.
Real estate agents offer valuable professional service.
As a seller, you can expect to pay a commission to your real estate agent at the closing. That factor alone is the reason behind many "For Sale by Owner" situations. However, it's worth noting that many real estate agents offer their sellers certain perks at no additional cost, such as a professional photographer to take beautiful photos of your home, a deep-cleaning session, staging advice and more. All of these extras can make a big difference when it comes to how quickly your home sells and may not cost you anything out of pocket.
Real estate agents recommend ways to sell your home faster.
One thing most sellers wrestle with is whether they should tackle certain home improvement projects before listing their home for sale. A real estate agent can offer advice that will help you make an educated decision before you invest in a big home project that may or may not pay off during the selling process.
Only real estate agents can get your home on the multiple listing service (MLS).
One of the biggest challenges of selling a home without a real estate agent is finding the best way to distribute your home listing to potential buyers. Advertising is a pay-for-play process, so selling your home on your own will require you to spend money up front in order to get your listing in front of as many eyes as possible. Working with a real estate agent provides your home access to the MLS, which is generally considered to be the primary system all real estate agents use to search for the most up-to-date home listings. MLS listings are what most buyers look at when searching for a home.
Real estate agents have important connections.
Another benefit of working with a real estate agent is his or her access to valuable connections in the industry. Whether it's putting you in touch with pros who can help with home repairs or simply sharing your listing with other real estate agents in their office who may have interested clients, your real estate agent can offer resources that may be superior to tackling the process alone. They market your home professionally.
Marketing your home doesn't begin and end with the listing.
There's much more that goes into it. Real estate agents are constantly marketing your home via their own websites, social media, videos, flyers and through events like open houses or broker luncheons. That alone may be a great reason to work with a real estate agent to sell your home. Not only is marketing your home on your own time-consuming, but you may not necessarily have access to all of the tools that a real estate agent has at his or her disposal.
Real estate agents take the time, so you don't have to.
Speaking of time, selling a home requires a significant time commitment that most people simply don't have. If you have a job or a family, it will be challenging to manage the entire selling process, from marketing your listing to scheduling showings and handling negotiations. Working with a real estate agent takes all those responsibilities out of your hands and allows you to focus on other things like keeping your home show-ready and finding a new home to move into once your current home sells.
Real estate agents handle the negotiation process professionally.
One of the trickiest, yet most important, aspects of the selling process is handling negotiations with potential buyers. A good real estate agent will tackle negotiations professionally and work hard to sell your home for the maximum price, so you don't have to give up any additional sale proceeds aside from agent commissions. Real estate agents handle negotiations day in and day out, so you can feel confident in their ability to look out for your best interests.
Real estate agents can offer objective support.
Let's face it: selling a home is an emotional process. Your house is more than just four walls and a roof; it's the place you called home and where you created memories that are special to you. Hearing feedback from potential buyers could be a tough pill to swallow – whether it's something about the house or yard they don't like, or maybe they do like the house but offered a lower price – having a real estate agent with an objective mindset can help to keep your emotions and stress at bay.
Testimonials
" What a wonderful experience I had working with Nan. The process was so easy I gave Nan a few idea on what I wanted and where and she helped me find my dream home. I could not be happier! If you want someone that is in your corner this is the Realtor for you! Nan made sure that I was kept in the loop all through out the process and ensured that the sellers lived up the word. "
- Peterson Family
" Nan is Highly Knowledgeable of the Portland - Metro Market. Extremely responsive to clients / all parties involved in the home buying transaction. Skilled negotiator for her clients and most importantly makes the home buying processes seamless / enjoyable for her clients. "
- Irwin Group
" With Nan's help and experience our house selling process ran smoothly. She works hard for her clients and is always available to help with all of the problems that come up when selling your property. Not only finding answers but also finding solutions. She is amazing and I would work with her again. "
- Joni Bome
" Through this whole process Nan has gone above and beyond in every aspect. She even helped move. This was not a typical sale since the first two offers fell through so it has been a long haul. Nan did much leg work for us since we were out of town for much of the time. We can't thank her enough for her diligence. "
- Larson-Nobel Family
" We had an exceptional experience with Nan during the process of purchasing our first home. Her expertise, professionalism, and dedication made the entire journey smooth and stress-free. She listened to our needs, provided valuable insights, and guided us every step of the way. Nan's attention to detail, excellent communication, and negotiation skills were truly impressive. We are grateful for her commitment to ensuring we found the perfect home. Five stars without a doubt! "
- A. Biniyaz
" My house had been sitting on the market for a while with another realtor - this was unusual given that it was a well-maintained house, in a sought after location, and in a very hot market. The main (and only) challenge that potential buyers brought up was the number of stairs leading up to the main floor. Week after week, month after month, I pleaded with my realtor for strategies to sell the house. The only one she had was to lower the sale price. After several reductions and still no sale, I replaced my realtor and hired Nan. She took the staging up a notch, making it much cozier so families could easily envision having their family there. She also staged the back deck so that it was very inviting. Nan also took the initiative to heavily market the re-listing of my home - door to door knocking, email blasts, online bulletin boards, and even flyers at the local weekly Thursday night events. Within the first weekend of the house being live on the market again, we had good foot traffic and the focus shifted away from the problematic stairs to the warm and inviting home. Buyers saw how they could live in the home and they loved it. We got an offer and Nan orchestrated the whole process so flawlessly, even in the face of other challenges that came our way. She worked well with the buyers' realtor, and she went above and beyond to help me in the sale process. What I love the most about Nan is how much she truly cares about her clients and how invested she is in getting the best outcome for you. I would highly recommend Nan and would definitely hire her again! "
- Sison Family
" Nan was great to work with. She really was our eyes & ears, as most of our home purchase was accomplished long distance. Her quick response & video taping skills were a big help! Nan was fun to work with & willing to go out of her way to answer any questions we had. "
- Moerkerke Family
" As a first time homebuyer, Nan made the home buying process seamless! She is so passionate about helping others become homeowners and advocates for you every step of the way. As I had questions and would reach out, Nan was always very responsive and provided great insight. I definitely recommend working with her! "
- Arnot Family
" Buying a home in this market is challenging and can be an emotional roller coaster. I'm so grateful we found Nan to help us navigate through it all. She's personable, approachable, and extremely knowledgeable about the local real estate game. Not only was she ridiculously generous with her time ( mornings, nights, and Weekends) addressing all my questions and concerns, but went way above her job description to get us into our dream home. Wether it was cramming 20+ showing in 3 days( due to our availability and time frame) or finding a better Mortgage company (shout out to Directors Mortgage!) when our current one was dragging their feet and just not having our best interest in mind. She had our back!! And we could not be more happy with our HOME, the experience and the whole team Nan put together for us! I will definitely be using her services again and highly recommend her to anyone. "
- OHalloran Family
" Nan is amazing! She really wants to ensure you find the home you will be most happy with and goes above and beyond in terms of service. Most of all, she really wants everyone to come out of the transaction a winner. It's nice to work with someone who remembers the people involved and not just the transaction. Nan also ended up finding the home we purchased before we did, and we were pretty on top of checking all the listing sites. If you work with Nan you will know she's on it! She also provided us with solid recommendations for getting some additional work done on our new home. "
- Loveless Family
" Nan is a great communicator. She made the process simple and guided us every step of the way, which was necessary as first time home buyers. She was a joy to work with and were very grateful for her! "
- Alexander Family
" My husband and I had a great experience working with Nan. She has some serious hustle and will work extremely hard to make sure you find your dream home. We highly recommend her for anyone looking to buy a home! "
- LeGrand Family
" Buying a home can be a daunting experience. Buying a home while living thousands of miles away and not being able to travel to view the homes in person is extremely challenging. We feel so fortunate to have had Nan Kuhn to work with as our agent for our recent out of state home purchase. Nan acted in our best interest throughout the entire real estate transaction. She found homes for us that met our needs and preferences by taking the time to get to know us. Nan met with us regularly to video conference and discuss our next step. We felt we could trust her because of the time and effort she spent listening to our concerns. Nan kept the ball rolling during our busy schedules with texts and emails. Her communication was always prompt and we could rely on her to quickly attend showings and share her findings. The market we purchased in was especially difficult with listings not staying on the market for very long at all AND with most homes selling for more than asking price. Nan was creative in helping our offers look attractive and clean to potential sellers. We knew she was busy, but Nan always respected us like valuable clients. Nan was always virtually by our side working to make our house purchase as simple and successful as possible. The best part about working with Nan was that she was always more focused on answering our questions, giving us good advice, and patiently finding homes that met our needs than she was on closing a deal. She assisted us in negotiations, inspections, and recommended professionals for services we needed or quick estimates. Nan was involved in all the details including communicating with our loan/title/and closing processes. She was truly a lifesaver and we have a special place for her in our Oregon loving hearts. We have moved and purchased homes all across the country and we know how important it is to have an agent that possesses the skills to professionally handle relocations. We highly recommend Nan to anyone for their real estate needs. "
- Nugent Family
" I recently had the pleasure of working with Nan Kuhn as my real estate agent, and I cannot express enough how grateful I am for her outstanding service. Nan went above and beyond my expectations, demonstrating unparalleled dedication, care, and a level of activity that truly set her apart in the industry. From our initial meeting, Nan exhibited a genuine interest in understanding my unique needs and preferences. Her caring and attentive approach immediately put me at ease, creating a sense of trust and confidence in her abilities. Throughout the entire process, Nan consistently demonstrated a deep understanding of the real estate market, providing valuable insights and guidance that proved to be instrumental in making informed decisions. What truly sets Nan apart is her unparalleled level of activity and commitment to her clients. She was always proactive in seeking out potential properties that aligned with my criteria, ensuring that no opportunity was missed. Nan's responsiveness was truly impressive; she promptly addressed any questions or concerns I had, keeping me well-informed at every stage of the process. Her tireless work ethic and dedication to her clients set a new standard for real estate professionals. In addition to her exceptional work ethic, Nan Kuhn went the extra mile in various aspects of the home-buying process. Whether it was coordinating inspections, negotiating with sellers, or providing support during the closing process, Nan consistently demonstrated her commitment to ensuring a smooth and stress-free experience for her clients. In conclusion, I wholeheartedly recommend Nan Kuhn to anyone in search of a top-notch real estate agent. Her caring nature, proactive approach, and unwavering commitment to client satisfaction make her an invaluable asset in the real estate industry. Nan's passion for her work and her clients is truly commendable, and I am grateful to have had the opportunity to work with such an exceptional professional. "
- A Tatar
" Nan sold our home in March 2021; and helped us buy a home in April 2021, and we couldn't be more pleased. She is professional, really on top of everything and makes it her mission to sell your home. She was ALWAYS responsive to our texts, phone calls and emails and made the process easy. She also added extra touches of printing up signs to display around our home pointing out features. We. sold our home in one weekend and were very happy with Nan. Would highly recommend her as someone who truly cares, wants the best outcome for all parties involved, honest, professional and able to explain the process thoroughly. "
- Carson Family
" My husband and I just bought our first home in Portland, and we wouldn't have ended up with the home we wanted and love so much, if it weren't for Nan! She worked tirelessly to find numerous homes that met our wants and needs, and checked all of our must have boxes. When it came time to view the homes, she was thorough and patient and was sure not to skip a beat in paying closer attention to detail than we did; thanks to her experience and knowledge. When we finally found the home that we loved and knew was the perfect fit, she really went to bat for us. There were several other offers for this home, and I know that if we didn't have Nan representing us, and working as hard as she did for us, as quickly and efficiently as she did - we would not have been able to call this house our home. When it came time to process all of the paperwork, and negotiations, everything was smooth and painless. The entire process made me wonder why I had always thought that buying a home would be so much more work. Nan truly cares about her clients and never ceased to go above and beyond for us. Thank you Nan for making our dreams a reality. "
- Landa Family
" Nan is amazing! When I stumbled upon a home that captured my heart, I reached out to Nan for her expertise. She promptly connected me with a mortgage specialist to secure pre-approval and maintained swift communication with the selling agent. Nan's proactivity meant that we were able to submit an offer without delay. Throughout the entire process, she stood by my side, ensuring that I was fully informed and at ease with every decision. Her negotiation skills shone when it came down to securing the specifics that mattered most to me. I cannot emphasize enough how grateful I am to have had Nan by my side during this journey. Her unique combination of kindness, patience, and extensive knowledge really sets her apart. I wholeheartedly recommend her to all potential homebuyers. She truly is a gem in the world of real estate. "
- Curtis Family
" Nan is an amazing agent and person. She puts her whole heart into what she does & truly cares about taking care of people. She is knowledgeable and caring. Dedicated to her clients and all about walking them through each step of the process. You can count on her to be honest and transparent. She is a great negotiator & always has your best interest in mind. If you are looking for an amazing agent, choose Nan! She will work very hard for you & make you laugh! "
- Papp Family
" We absolutely loved working with Nan, such a great home buying experience!! "
- Taggart Family
" Nan is a very nice person and worked hard for us. She facilitated the purchase of our current home. "
- L Santaularia
" Nan is a wonderful Agent, she went over and above to help us find our first flip home, when it was complete she also helped us sell and stage the home! She sold our home in less then 3 weeks! "
- Valenzuela Family
" Nan was very much a professional and great communicator throughout transaction. I highly recommend her to anyone looking to buy or sell. Also, if you're an agent outside the area and have a client in Nan's territory, she is a great referral partner. "
- J Hawkins
" Nan has sold 2 houses for us and also found our dream home all within 4 months. She did so much extra leg work for us since we were out of state while the purchase of our home was in progress. She even helped pack boxes. She is not only our realtor but now a friend also. "
- Larson Family
" We used Nan as our Real Estate agent when we bought our first house last July. Nan is super responsive, honest, and thorough. We enjoyed her sense of humor and her walking us through every step of the process. With her guidance, buying our first home was a painless and fun experience! "
- Eveland Family
" Nan helped me and my wife find our perfect first home! We needed someone that was understanding, knowledgeable and always willing to put us first. Nan checked all of these boxes and then some, she always had our best interest top of mind and was always willing to squeeze in showings on a last minute notice! She was very flexible to our busy work schedules and understanding to the needs we had in a home. We would not be in as nice of a home with the ease that we had without Nan's professionalism and knowledge! Couldn't have done it without her or with anyone else. "
- Hilts Family
Previous
Next